Chumsun Biological is Certified as the Class III Medical Devices Manufacturer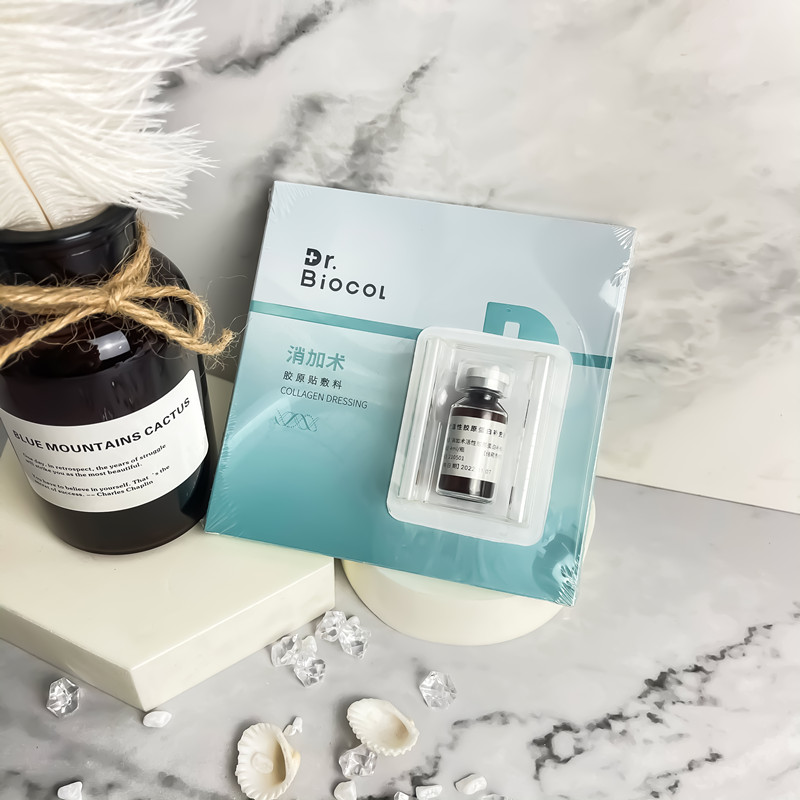 Recently, Chumsun Biological registered as a certified manufacturer and supplier of Collagen Dressing, GXZZ 20203140040, and class III medical devices. Under the leadership of Professor Peng Xinsheng, the technical team has spent 5 years doing a lot of basic research in the field of collagen and obtained a number of core patents. Collagen dressing is the company's first collagen product. After hundreds of clinical studies in Zhejiang Provincial People's Hospital, Shaw Hospital of Zhejiang University and Tongde Hospital of Zhejiang Province, it has been proved that it can be effectively used for wound repair after skin laser surgery. At present, the capacity of skin microsurgery market exceeds 10 billion yuan per year.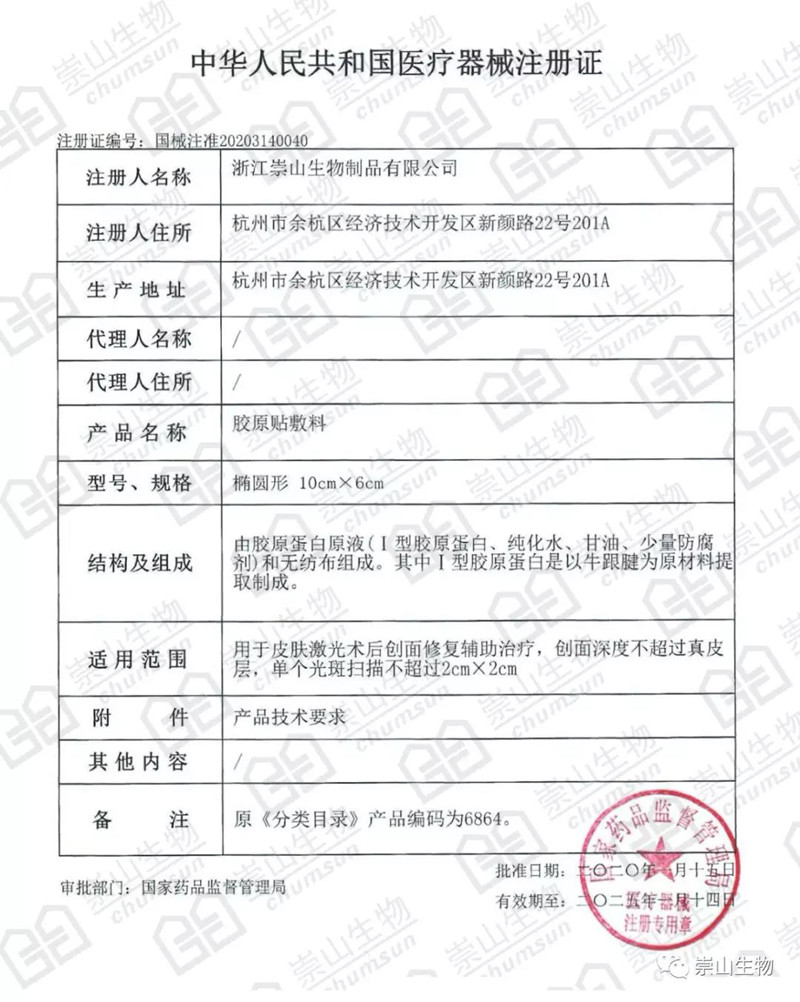 With the mission of "Science and Technology Regenerate the Health", the company will continue to focus on the core technology of naturally active collagen and develop more absorbable and renewable high-end biomaterial products to serve the people's healthy life.


ABOUT CHUMSUN BIOLOGICAL

Chumsun Biological is a high-tech enterprise specializing in collagen biomaterials. Its products are used in the fields of wound repair, wound care and medical beauty.
Located in Hangzhou, Zhejiang Province, the company has workshops and laboratories that meet the requirements of class III medical device quality system; It has international advanced production equipment for biological fermentation, extraction, purification and freeze-drying, as well as a full set of inspection and testing instruments.
The company has a team of more than 30 experts composed of professors, doctors and masters. The company's biomaterial research center is recognized as a key R & D center in Hangzhou. The company has obtained more than 20 original invention patents and other intellectual property rights.
The company formed Selfmedical ® Trauma care series, elimination and addition ® Skin wound repair series, Dr. biocol ® Medical beauty series, BOLUS®, Collplant® for collagen implant, and Artificial tissue and organ series products. The products have entered most provinces and cities in China, and more than 500 hospitals use the company's products.
Latest News
Contact Us
Name: International Trade Center

Tel: +86 13918969719

E-mail: [email protected]

Add: #54 Building, No. 650 Hongfeng Rd, Donghu Street, Linping District, Hangzhou, Zhejiang Province, 311100, P.R.China